Welcome to Hummings
We all have our own stories, right? I started my career creating consumer finance products in developing countries. One customer in Russia told me that he moonlighted as a "gypsy" cab driver to buy his family's first refrigerator. Then, he asked, "How long would it take to buy the IKEA couch?" Hummings was built to answer this question. It provides simple, intuitive answers to help consumers manage their spend and achieve their wish lists. I started working with the Hummings team to provide a dream-driven approach to personal finance. Rooted in data, math, and research, we'll focus on making Hummings work for the life you want. So tell us, what's your "refrigerator"?
~ Katherine, Founder
We help you answer 2 questions:
1. When does my wish list become reality?
2. How much can I afford to splurge this weekend?
Hummings keeps budgeting simple. We take care of the math so you can enjoy the sweet life.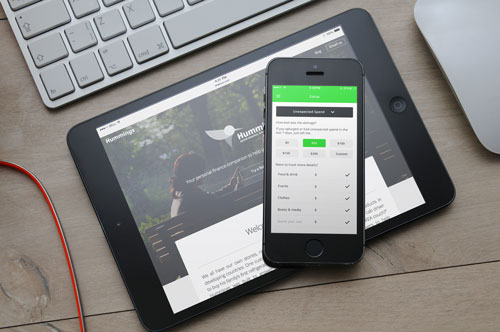 Budget
Take a 2 minute quiz. Divvy up your paycheck.
Wish List
Dream up your life. We'll tell you when you've saved enough.
Extras
Got more income or spent more? Jot them down once a week.
Questions & Updates
Ask anytime. We'll tell you risks & opportunities coming your way.